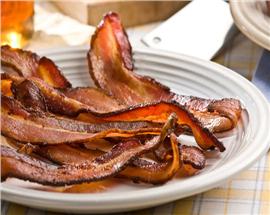 Bacon fanaticism has gone even farther-- now we are replacing our favorite movie titles with titles that include the word "bacon", like "Last of the Bacons" (Mohicans), "Crouching Tiger, Hidden Bacon" and "Willy Wonka and the Bacon Factory".
Add your own and enjoy the bacon fun on Twitter!
Ad blocker interference detected!
Wikia is a free-to-use site that makes money from advertising. We have a modified experience for viewers using ad blockers

Wikia is not accessible if you've made further modifications. Remove the custom ad blocker rule(s) and the page will load as expected.