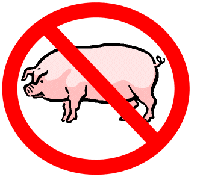 Earlier this week, on Sunday to be exact, nearly 500 bacon crazed fanatics decided to head over to the Julia Morgan Ballroom in San Francisco. At the Julia Morgan a fierce and competitive war was fought all in the name of pork as five local chefs were given a whole pig that they then had to butcher and prepare in different ways. The five chefs were David Bazirgan of Fifth Floor, Matthew Accarrino of SPQR, Ravi Kapur of Prospect, Brandon Jew of Bar Agricole and David Varley of Michael Mina. Unlike previous years, the judges were allowed to freely roam the contest and listen to the chefs.
Matthew Accarino rallied his team to make testa pastrami with blood-laced black bread, stuffed foot with lentil puree, but like all true chefs he saved his best preparations for last, and was said to really kill it with the dessert category. For desserts, he prepared a pork pastry with coffee bacon cream, maple lard glaze and 6-hour-smoked bacon and a lard and date steamed cake with chiccaron garnish. As a result of his victory he will get to compete in the Grand Cochon held in Aspen, Colorado on June 19th.
Other results from the competition include David Bazirgan winning the Numbers category by preparing 10 different recipes. In the concurrent butchery competition, where the winner won't be announced until the Grand Cochon, Chris Arentz of Avedano's waged a fierce fight against Tracey Smaciarz of Heritage Meats in Rocheshter, WA.
As if they couldn't get enough pork, after the competition the afterparty was held at Bloodhound. A properly fitting name for an event in which pigs got butchered. John Fink, a Whole Beast chef, continued to delete the pork fanatics by preparing the following dishes - a pork-filled take on the Manhattan cocktail: confit porklet, sticky rice and Templeton rye caramel, topped with pork crackling and served in a waffle cone.
Gallery
Sources
Ad blocker interference detected!
Wikia is a free-to-use site that makes money from advertising. We have a modified experience for viewers using ad blockers

Wikia is not accessible if you've made further modifications. Remove the custom ad blocker rule(s) and the page will load as expected.