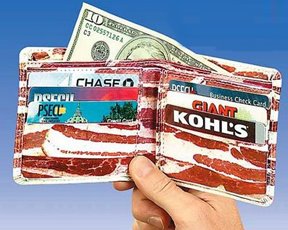 Put your money into where your mouth is. Or at least in your back pocket inside your favorite food! Make your wallet and expression of yourself. Skip the boring plain leather wallet and try a delicious new bacon wallet.
Ad blocker interference detected!
Wikia is a free-to-use site that makes money from advertising. We have a modified experience for viewers using ad blockers

Wikia is not accessible if you've made further modifications. Remove the custom ad blocker rule(s) and the page will load as expected.